My history
Born and graduated as Physiotherapist in Brazil, I started my career working for volleyball teams. Once a foreign player was in pain and asked for an osteopath. It was the first time I heard about it, and I became so in love about Osteopathy technics that I decided to learn more.
In 2013 I graduated by the Brazilian Institute of Osteopathy (IBO) and started to be an Internship Supervisor at the same school. From 2013 to 2016, I also became part of the board of the Brazilian Registry of Osteopaths (RBrO), which seeks recognition of the osteopathic profession in the country.
In 2016 I moved to England, and it was required by the General Osteopathic Council (GOsC) that I study for more two years to make my course conversion. So I did it. In July 2018, I became an English Osteopath by the London School of Osteopathy (LSO). To motivate others to seek the path of Dr Andrew Taylor Still, creator of Osteopathy, I also work as a Clinical Tutor at the University College of Osteopathy (UCO), formerly known by the British School of Osteopathy (BSO).
My holistic approach
Since 2013, I've been practising what I think is my primary purpose in life: help people to find their balance and make peace with their bodies. I believe each person is unique, and it is necessary to know their personal history and whole-body physiology to provide the best Osteopathy treatment.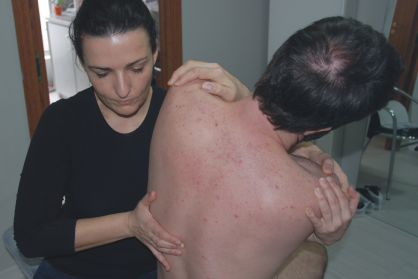 Testimonials about Osteopathy and me